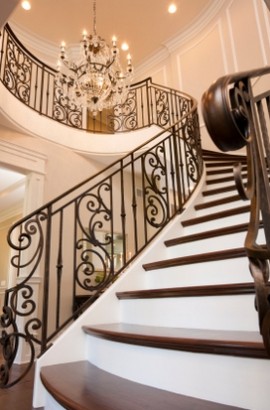 Recent Comments from some of our Clients
"We worked with Tony for a second time on a project in Hanwell, West London. Tony and Ellen were excellent throughout, keeping us informed and updated at all times and delivered the PW agreements for both neighbours much quicker than we had expected. The survey reports were very detailed and thorough. Communication was great and we would more than happily recommend Tony to anyone in need of party wall agreements. Thank you Tony and I have no doubt we will be in touch for our next project!"

Habodes Ltd. November 2020. Property in Hanwell W7.
"Tony Fieldhouse worked with us on a party wall agreement in Brentford involving three properties. Communications were excellent throughout and progress was swift, professional and helpful at all times. It was hugely reassuring to find ourselves in such good hands and we would happily recommend Fieldhouse & Co to anyone needing expert advice and support in this area."

Mrs CM, Brentford, March 2017.Property in Brentford TW8.
"We instructed Anthony Fieldhouse & Co to prepare a Schedule of Condition.
Tony was able to carry out the survey within a few days of instruction and spent a day carrying out a detailed inspection of the property. His report was thorough, clear and comprehensive, with supporting photographs both to give an idea of the general state of the property as well as showing any deterioration in detail.
His report has been used to negotiate a contribution from the landlord towards the refurbishment of the dilapidations, as well as being used to attach to the lease to show the condition of the property when taking out the lease.
We would recommend the services of Anthony Fieldhouse & Co and would have no hesitation in instructing them in future."

Mrs ED.Harrow, Middx. October 2012. Commercial property in Harrow.
"Thanks very much for the report and the work conducted on the property. We are really impressed with the quality and contents of the report. Thanks once again."

Mr AT, London. July 2013. Property in Ealing.
"I would like to take this opportunity to thank you for your services, and the promptness with which you carried them out. I will be recommending you in the future."

Ms ES, London. March 2005. Property in Greenford, Middlesex.
"Thank you for agreeing to carry out the survey at such short notice. We are pleased that no major defects were to be found in the property. Hopefully, all being well, it will be our new home in the near future. We will recommend you to any friends or family who need an efficient surveyor in the future."

Ms CN, Middlesex. May 2005. Property in London W7.
"Thank you so much for completing the survey on the above property and for delivering the report so promptly. I look forward to working with you again in the future."

Housing Association, London NW10. July 2005. Property in Harrow, Middlesex.
"We would like to thank you for your prompt, thorough and communicative approach – it was much appreciated."

Ms AC, London. August 2005. Property in Horsell, Surrey.
"Thank you very much for delivering our survey to us. Unfortunately after viewing the property again and armed with the knowledge of the survey we will not be going through with the purchase. We will view other properties soon and no doubt will be phoning you for your services."

Ms JC, Middlesex. September 2005. Property in Ruislip, Middlesex.
"Many thanks for your speedy service."

Mrs NE, The Netherlands. November 2005. Property in Gt Missenden, Bucks.