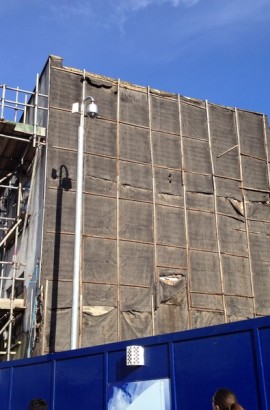 Party Wall Matters
The Party Wall etc Act 1996 came into force for all of England and Wales in 1997. Previous party wall legislation applied to the old LCC area only.
It deals with several different situations:
where there are owners on opposite sides of a shared wall,
where an owner wishes to excavate close to another owner's building, and
where there are owners on opposite sides of a boundary line, where there may be only a fence, or no boundary marker at all (hence the 'etc' in the title).
The purpose of the Act is to ease the problems which can occur when an owner (known as 'the Building Owner') wishes to do some work which could affect the owner next door (known as 'the Adjoining Owner').
The Act gives the Building Owner greater rights to use the party wall, for example, than he or she would have under common law, and it contains safeguards to protect the rights of the Adjoining Owner.
Typically the details are dealt with by party wall surveyors who are familiar with building construction and building law, so they are generally architects, structural engineers or chartered building surveyors, of course.
The party wall surveyor should be able to resolve any problem which occurs between the two, or more, owners before, during or after building work takes place, without either owner having recourse to legal proceedings, which can be very much more expensive and time-consuming. Party wall surveyors are generally practical people who will try their best to resolve building problems as and when they occur.
I have been dealing with party wall matters in the London area since before the Act came into force and you can be confident that I have the experience to deal with all your party wall situations.